So, as you may know, I have the honor of coordinating the Northeast US Oddball Preemie blankets. Completed blankets will be mailed to me and then turned over to Spikey to be taken to The Special Delivery Unit at CHOP in Philadelphia. Though these blankets may be small, I know they make an enormous difference to those who receive them. Thank you for your continued efforts to produce these tiny treasures.
Recently Finished Blankets
Tropical Sunshine
spikey
md550
angie19130
knead2knit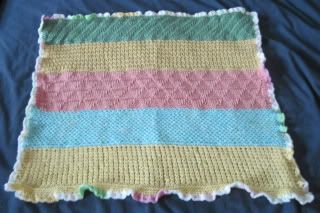 Over The Mountain (green, beige, yellow)
sugarmagknowya
gmmarton
innature
msbookie
Macaroon (all one yarn)- BACK IN ACTION!
spikey
ramblinroo
motherhenknits
cherr1979
msbookie
Buttered Popcorn (yellows, white, beige
)
sugarmagknowya
gmmarton
msbookie
knead2knit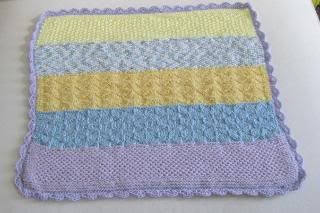 ForgetMeNot (lavender, light blue, white & yellow)
msbookie
sugarmagknowya
wooljane
littlemissa
knead2knit
Dreamsicle (soft orange & cream)
msbookie
wooljane
gmmarton
innature
hamham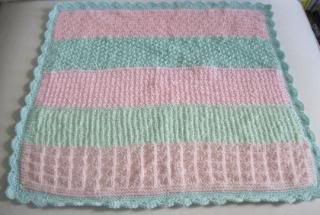 Cottage Rose (pastel pinks & greens)
msbookie
sugarmagknowya
gmmarton
innature
knead2knit (border patrol too)